Dr. Frank Baron
---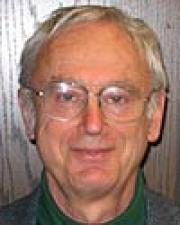 Biography
—
Professor Baron began teaching at KU in 1970, after two years of teaching with the Peace Corps in Ethiopia and an additional two years conducting research in Munich on German Renaissance and Reformation literary history.
His primary teaching and research interests are in fifteenth- and sixteenth-century as well as twentieth-century studies. Baron has published books and articles on various aspects of the European Faust tradition and on the works of Rainer Maria Rilke, Thomas Mann, Hermann Hesse, and the artist/author Albert Bloch. He has received grants from the Alexander von Humboldt Foundation, the NEH, the National Science Foundation, the Fulbright Foundation, the German Academic Exchange (DAAD), and the University of Kansas Hall Center. In 2011, he received the Bundesverdienstkreuz (Officer's Cross of the Order of Merit of the Federal Republic of Germany)(pdf).
Experiences as a child in Hungary during World War II prompted interest in the topic of the Holocaust and resulted (in collaboration with Hungarian journalist Sandor Szenes) in a book about Hungary and Auschwitz.
Professor Baron retired at the end of the 2012-13 academic year.