GERM 100: German Reading Course
---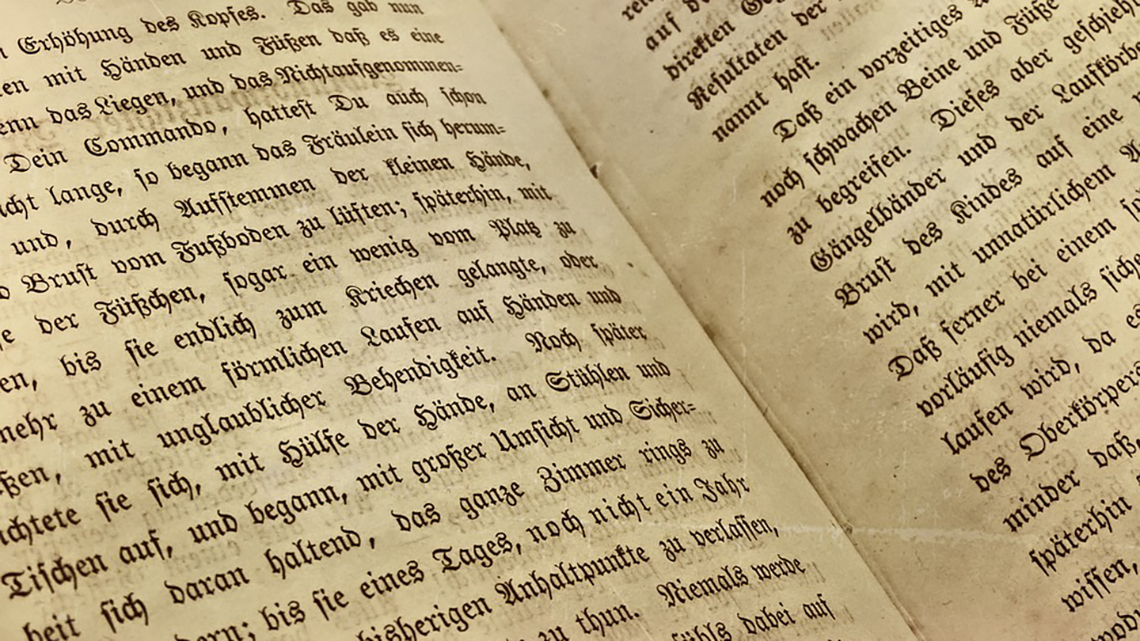 Need to research in German?
Instructor: Stephen Dickey

In-Person
TuTh | 2:30 - 3:45 | WES 4014
Primarily for graduate students in other departments but also open to seniors planning to pursue graduate study. Fundamentals of grammar and reading texts of medium difficulty.
Does not count toward undergraduate language requirement.
Previous study of German not necessary.
Not open to native speakers of German.