Dr. Vitaly Chernetsky
---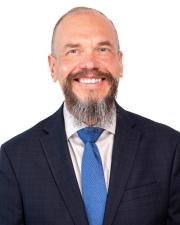 Biography
—
Professor Chernetsky joined the Slavic Department at KU in Fall 2013.
A native of Odessa, Ukraine, Professor Chernetsky completed his Ph.D. in Comparative Literature and Literary Theory at the University of Pennsylvania. Prior to coming to the University of Kansas, he taught at Columbia University and at Miami University in Ohio. His research interests include Russian literature and culture (film, theatre, visual arts); Ukrainian literature and culture; East and Central European literatures and cultures; Central Asian literatures and cultures; intellectual history of Russia and Ukraine; cultural aspects of globalization; postmodernism/postmodernity; Modernism/modernity; modernist and postmodernist writing worldwide; postcolonial theory and postcolonial writing; identity and community; diasporic cultures; nationalism and ethnicity; literary and cultural theory; cultural studies; film and film theory; feminist theory; gender studies; LGBT studies; and language pedagogy. He is a past president of the American Association for Ukrainian Studies (2009-2018) and the current Vice President and Scholarly Secretary of the Shevchenko Scientific Society in the US.
The courses he teaches at KU include 20th and 21st century Russian literature and culture, Ukrainian literature and culture, literary theory, Soviet and post-Soviet film, and Russian and East European science fiction.
Education
—
Ph.D. in Comparative Literature and Literary Theory, University of Pennsylvania, 1996