Dr. Svetlana Vassileva-Karagyozova
---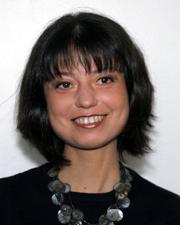 Associate Professor
Language Coordinator, Czech and Polish
Communism in the 20th and 21st c. West Slavic Prose | Post-1989 West Slavic Bildungsroman | Memory Studies | Slavic literary Baroque
she/her/hers
Education
—
Ph.D. in Comparative Slavic Literature, Sofia University "Saint Kliment Ochridski", 2006, Bulgaria
Research
—
Research interests:
Communism in the 20th and 21st century West Slavic prose
Post-1989 West Slavic Bildungsroman
Memory studies
Slavic literary Baroque
Teaching
—
Teaching interests:
Polish and Czech language
Language teaching methodology
West Slavic Literature
Culture and Film
Selected Publications
—
2011 article: "The Grandmother as Political Actor in post-1989 Polish Initiation Novels" Forum for Modern Language Studies 47.2 (2011): 182-196.
2011 book chapter: "Obraz Matki-Polki w polskiej powieści inicjacyjnej po 1989 roku" In Polonistyka bez granic. Materiały z IV Kongresu Polonistyki Zagranicznej, tom 1, Krakow: Universitas, 2011. [Polish Studies without Borders. Contributions to the 4th International Congress of Polonists. Vol. 1] Eds. Władysław Miodunka, Ryszard Nycz, and Tomasz Kunz, pp. 447-453.
2009 article: Voluntary Social Marginalization as a Surviving Strategy in Polish Post-Communist Accounts of Childhood. The Sarmatian Review 29.1: 1435—1444.
2008 article: Barokъt v literaturata na pravoslavnite slavjani. [The Baroque in the Literatures of the Orthodox Slavs], In Slavjanska filologija, t. 24, Dokladi i statii za 14 Mezhdunaroden kongres na slavistite [Slavic Philology, vol. 24, The Bulgarian Contributions to the 14th Congress of Slavists], Sofia: Academic Press "Professor Marin Drinov", 2008, pp. 137—145.
2007 book chapter: "Двете лица на Контрареформацията при славяните" [The Bright and Dark Sides of Counter-Reformation among Slavs], In В духа на европейските културни диалози. В памет на проф. Боян Ничев [In the Spirit of the European Cultural Dialogs. In Memoriam of Professor Boyan Nichev], Sofia: Sofia University Press, 2007, pp. 255-267.
Grants & Other Funded Activity
—
External: Czech Academy of Sciences and Institute of Czech Literature, National Endowment for the Humanities Summer Stipend, Imre Kertesz Kolleg Jena Research Fellowship
Internal: New Faculty General Research Fund Award, Center for Teaching Excellence, Hall Center Research Fellowship