Dr. Marc L. Greenberg
---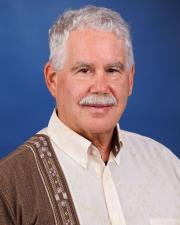 Professor
Historical Linguistics | Dialectology | Sociolinguistics | Western South Slavic Languages
he/him/his
Contact Info
Wescoe Hall, room 2128
1445 Jayhawk Blvd
Lawrence, KS 66045
---
Biography
—
Prof. Marc L. Greenberg received his MA at the University of Chicago (1984) and PhD at UCLA (1990), both in Slavic linguistics. With the guidance of mentors Henrik Birnbaum, Pavle Ivić, Ronelle Alexander, and Alan Timberlake, he studied Slavic (historical) accentology and dialectology. In 1988–1990 with a Fulbright-Hays Dissertation Fellowship and a grant from the US Dept. of Education he conducted fieldwork in Yugoslavia (Slovenia, Croatia) and Hungary. During this time, which coincided with the fall of socialism in Eastern Europe, he became engaged in issues of language planning in the reorganization of Yugoslavia and other-post socialist states. His research and teaching work continue to focus on diachrony and diatopy, as well as sociolinguistics. His research synthesizes techniques and learning from multiple disciplines to find novel ways of understanding and reconstructing language history, employing the comparative method, supplemented by sociolinguistics, geolinguistics, cognitive linguistics. His work mostly focused on Slavic languages and languages in contact with them (Romance, Germanic, Albanian, Finno-Ugric).​
He has worked at the University of Kansas as a faculty member since 1990 and was promoted to (Full) Professor of Slavic Languages & Literatures in 2000, when he was also elected to chair of the Department of Slavic Languages & Literatures (2000–2011). He has held several administrative positions at the University of Kansas, including Acting Associate Dean for Humanities (2012), Chair-Receiver for the Department of Germanic Languages & Literatures and is currently the founding Director, School of Languages, Literatures & Cultures, University of Kansas (2014–2020). He has held numerous prestigious fellowships, including from the National Endowment for the Humanities, American Council of Learned Societies, American Philosophical Society, US Department of Education, the Swiss Science Foundation, and the Moravian-Silesian Regional Research Fund. In 2017 he was elected to the Slovenian Academy of Sciences and Arts as a Corresponding Member and in 2019 elected as the first non-Slovene Ambassador of Science and Scholarship of the Republic of Slovenia.
Among his prominent and recent publications are books: The Sociolinguistics of Slovene (as editor) (= Int'l Journal of the Sociology of Language, vol. 124, 1997); A Historical Phonology of the Slovene Language (= Historical Phonology of the Slavic Languages, vol. 13) (Heidelberg: Universitätsverlag Carl Winter, 2000); A Short Reference Grammar of Slovene (= LINCOM Studies in Slavic Linguistics 30) (Munich: Lincom, 2008); Prekmurje Slovene Grammar. Avgust Pavel's Vend nyelvtan (1942) (= Studies in Slavic and General Linguistics 47) (Leiden: Brill, 2020); articles/chapters: "Slavic" in The Indo-European Languages (London: Routledge, 2017); "Introduction" to Bibliography of Slavic Linguistics (Leiden: Brill, 2015); "The Slavic Area: Trajectories, Borders, Centres, and Peripheries in the Second World" in Globalising Sociolinguistics: Challenging and Expanding Theory (London: Taylor & Francis, 2015). Editorial work: he was co-founder and co-editor (with Marko Snoj) of Slovenski jezik / Slovene Linguistic Studies (1997–2011) as well as Slavia Centralis (with Marko Jesenšek). In addition, Prof. Greenberg has published extensively and collaboratively on open-access issues with a focus on global equal-access to research for readers and researchers.
In addition to serving as Editor-in-Chief of the Encyclopedia of Slavic Languages and Linguistics (Brill, online; est. date of print publ. 2023), he serves on the editorial boards of the journals Lingua Montenegrina (Cetinje), Književni jezik (Sarajevo), Naučnaja periodika: problemi i rešenija (Moscow), Voprosy onomastiki (Moscow and Ekaterinburg, Russia), Croatica et slavica iadertina (Zadar, Croatia), Proglas (Veliko Tarnovo, Bulgaria), Russian Review (Lawrence), Slovanský přehled (Prague), and Mova: klasichne - moderne - postmoderne (Kyiv). He is a member of the Commission for Language Contact of the International Congress of Slavists.
Education
—
Ph.D. in Slavic Linguistics, UCLA, 1990
M.A. in Slavic Languages and Literatures, University of Chicago, 1984
Research
—
Reconstruction of Common Slavic, Indo-European; dialectology; sociolinguistics; phonetics, esp. pitch-accent systems; language and identity/nationalism; Western South Slavic languages (Slovene, Bosnian-Croatian-Montenegrin-Serbian).
Research interests:
Historical Linguistics
Dialectology
Indo-European linguistics
Sociolinguistics
Teaching
—
Structure and history of Russian and other Slavic languages, Old Church Slavic, language and identity/nationalism, sociolinguistics; Russian, Czech, Slovene, BCMS language.
Teaching interests:
Historical linguistics
Dialectology
Indo-European linguistics
Sociolinguistics