Dr. Winder McConnell
---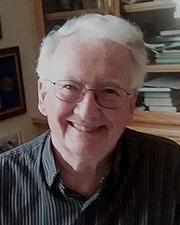 Adjunct Researcher
Professor Emeritus, University of California-Davis
Biography
—
McConnell's current research deals with the fourteenth-century anonymous allegory, the Minneburg, a work which the late Ingeborg Glier described in her 1971 work, Artes Amandi, as "eine der umfangreichsten und kompliziertesten deutschen Minnelehren." His intention is to prepare an annotated English rendition of this work that can be made accessible to both scholars and educated laymen with an interest in the German Late Middle Ages. 
Education
—
Ph.D. in Germanic Languages and Literatures, University of Kansas
Selected Publications
—
2019 - "Beyond Good and Evil: Apocalyptic Vision without Judgment in the Nibelungenlied. An Essay." The End-Times in Medieval German Literature. Sin, Evil, and the Apocalypse. Ed. Ernst Ralph Hintz and Scott E. Pincikowski. Rochester, NY: Camden House. 98-119.
 2020 - "The Nibelungenlied, Kudrun, Biterolf und Dietleib: Some Observations on the Concept of the Heroic and the "Genre" of Medieval German Heroic Epic." To appear in Epic and Romance: New Essays on Medieval Literature. Ed. Leonard Neidorf.