Dr. Nathan Wood
---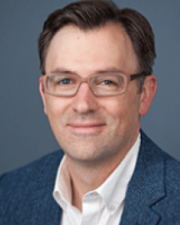 Associate Professor, History
Contact Info
Wescoe Hall, Room 3642
1445 Jayhawk Blvd.
Lawrence, KS 66045
---
Biography
—
Professor Wood (Ph.D. Indiana University, 2004) is intrigued with the ways that East Central Europeans have grappled with the challenges and opportunities stemming from industrialization and urbanization, especially during the overlapping periods commonly known as "The Age of Great Cities" (c. 1840–1939) and "The Age of Speed" (c. 1885–1939). His first book, Becoming Metropolitan: Urban Selfhood and the Making of Modern Cracow (Northern Illinois University Press, 2010) explores press representations of the city in the early twentieth century, including attitudes toward urban expansion, electric streetcars, automobiles, airplanes, and big-city crime and filth. His current book project, "Backwardness and Rushing Forward: Cycling, Motoring, and Aviation during Poland's Age of Speed, 1885-1939," investigates the attitudes of early adapters, enthusiasts, journalists, the public, avant garde artists, and the nationalizing state toward bicycles, automobiles, and airplanes from their introduction until WWII. Supported by grants from Fulbright-Hays, Fulbright, the American Council of Learned Societies (ACLS), and the International Research Exchange (IREX), among others, Wood has published articles on topics ranging from urban self-identification in East Central Europe to the interaction between the public and the press regarding a sex-murder in Cracow in 1905.
Education
—
Ph.D., Indiana University, 2004
Research
—
Research interests:
19th and 20th century Eastern Europe
Poland
Modern Europe
Urban and Cultural History
Speed and Transportation Technologies
Teaching
—
In 2010, Professor Wood was honored with a W.T. Kemper Award for Excellence in Teaching. He teaches graduate and undergraduate courses in modern European and eastern European history and frequently serves on the executive committee of the Center for Russian, East European, and Eurasian Studies (CREES) at KU. Please contact him, whether by email, telephone, or in person with questions about graduate study in Eastern European history.
Selected Publications
—
"'A main station at one's front door': Bicycles, Automobiles, and Dreams of Personal Mobility in Poland, 1885-1939," Migration and Mobility in the Modern Age: Refugees, Travelers, and Traffickers in Europe and Eurasia, Anika Walke, Jan Musekamp, and Nicole Svobodny, eds., (Bloomington, IN: Indiana University Press, 2016), 55-79.
"'The Polish Athens,' 'The Little Vienna on the Vistula,' or 'Big-City Cracow'? Imagining Cracow before the Great War," Urban History, 40/2 May 2013, 226-246.
 "Sexual Violence, Sex Scandals, and the Word on the Street: The Kolasówna Lustmord in Cracow's Popular Press, 1905-06" Journal of the History of Sexuality, 20:2, May 2011, 243-69.